Support from observation and diagnosis of nasal sinus disease to endoscopic operation.
EN-7500 series / EN-7500M series / EN-6500 series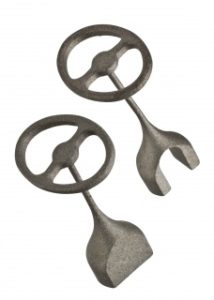 Features
● wide range of application
from the observation of nasal sinus disease, such as tear sac nasal cavity anastomosis, such as nasolacrimal duct obstruction (DCR), specifications suitable for a wide range of applications, can support an operation in a wide operative field.
● Superior
resolving power The nasal endoscope with an outer diameter of 4 mm adopting HD lens has a wide field of view with a viewing angle of 105 °, easy to orient in the nose, and is ideal for surgery such as DCR. Also, the nasal endoscope with a fine diameter of 2.7 mm is suitable for observation and diagnosis of the nasal sinus with a viewing angle of 80 ° viewing angle and an optical lens with little distortion.
● Disinfectant is improved
by autoclave sterilization By taking into consideration disinfection sterilization which is important in the procedure of the ophthalmological field, we made autoclave sterilization possible.
● Extensive line-up

according to the procedure We have prepared a scope with 0 ° / 30 ° / 70 ° different viewing directions. You can use them according to the surgical procedure.
● Bright and Clear Field of View
High transmittance A bright field of view can be obtained with a lighting system with high light distribution filled with light guides at high density and a newly designed optical system.
specification
Tolerance ± 5% (※ 10%, * mark ± 15%)
| | | | |
| --- | --- | --- | --- |
| | EN-7500 | EN-7530 | EN-7570 |
| Effective length | 186.9 mm | 188.0 mm | 189.7 mm |
| OD | Φ2.7 mm | Φ2.7 mm | Φ2.7 mm |
| Viewing direction * | Front view 0 ° | Front perspective 30 ° | Front perspective 70 ° |
| Viewing angle * | 80 ° | 80 ° | 80 ° |
| | |
| --- | --- |
| Sales name: E nasal endoscope EN series (Ⅱ) | Medical device approval number 20800BZY00378000 |
| | | | |
| --- | --- | --- | --- |
| | EN-7500M | EN-7530M | EN-7570M |
| Effective length | 139.0 mm | 140.0 mm | 141.5 mm |
| OD | Φ2.7 mm | Φ2.7 mm | Φ2.7 mm |
| Viewing direction * | Front view 0 ° | Front perspective 30 ° | Front perspective 70 ° |
| Viewing angle * | 80 ° | 80 ° | 80 ° |
| | |
| --- | --- |
| Sales name: E nasal endoscope EN series (Ⅳ) | Medical device approval number 21500 BZY 00383000 |
| | | | |
| --- | --- | --- | --- |
| | EN-6500 | EN-6530 | EN-6570 |
| Effective length | 173.9 mm | 175.0 mm | 175.5 mm |
| OD | Φ 4 mm | Φ 4 mm | Φ 4 mm |
| Viewing direction * | Front view 0 ° | Front perspective 30 ° | Front perspective 70 ° |
| Viewing angle * | 105 ° | 105 ° | 105 ° |
| | |
| --- | --- |
| Sales name: E nasal endoscope EN series | Medical device approval number 20700 BZY 01011000 |
Examples of endoscopic procedures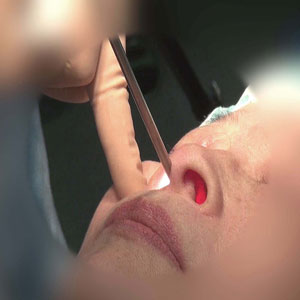 Endoscopic image (nasogastoscope)
| | | |
| --- | --- | --- |
| | | |
| Confirmation of naso-tear opening | Confirmation of lacrimal tube | Removal of sheath |